Fractional Chief Technology Officer (CTO) For Product Market Fit
Your fractional CTO is the execution partner who will bring your product to life, guiding you on corporate strategy, budget, engineering talent, and feature roadmap. As an essentialist founder and entrepreneur, it is important to find one who takes an essentialist approach, especially at the early stage, as minimizing wasted cycles is key to success. To ensure you get the best out of this role, you should identify how it fits into your technology strategy, digital transformation journey, and business need. This role can go by other names, such as part time CTO, interim CTO, virtual CTO, on-demand CTO, or remote CTO. The distinction between these is unimportant. It is important that you choose a fractional CTO who can help you create a clear path to achieving your product and business goals.
What is a Fractional CTO?
A fractional CTO (Chief Technical Officer) is an invaluable resource for any business needing advice and guidance on technology-related issues. They provide a highly experienced and unbiased perspective part time. By using fractional CTO services, a company can access the expertise of an experienced CTO only when needed. This allows the business to ensure its technology product is up-to-date and efficient without committing to a full time employee.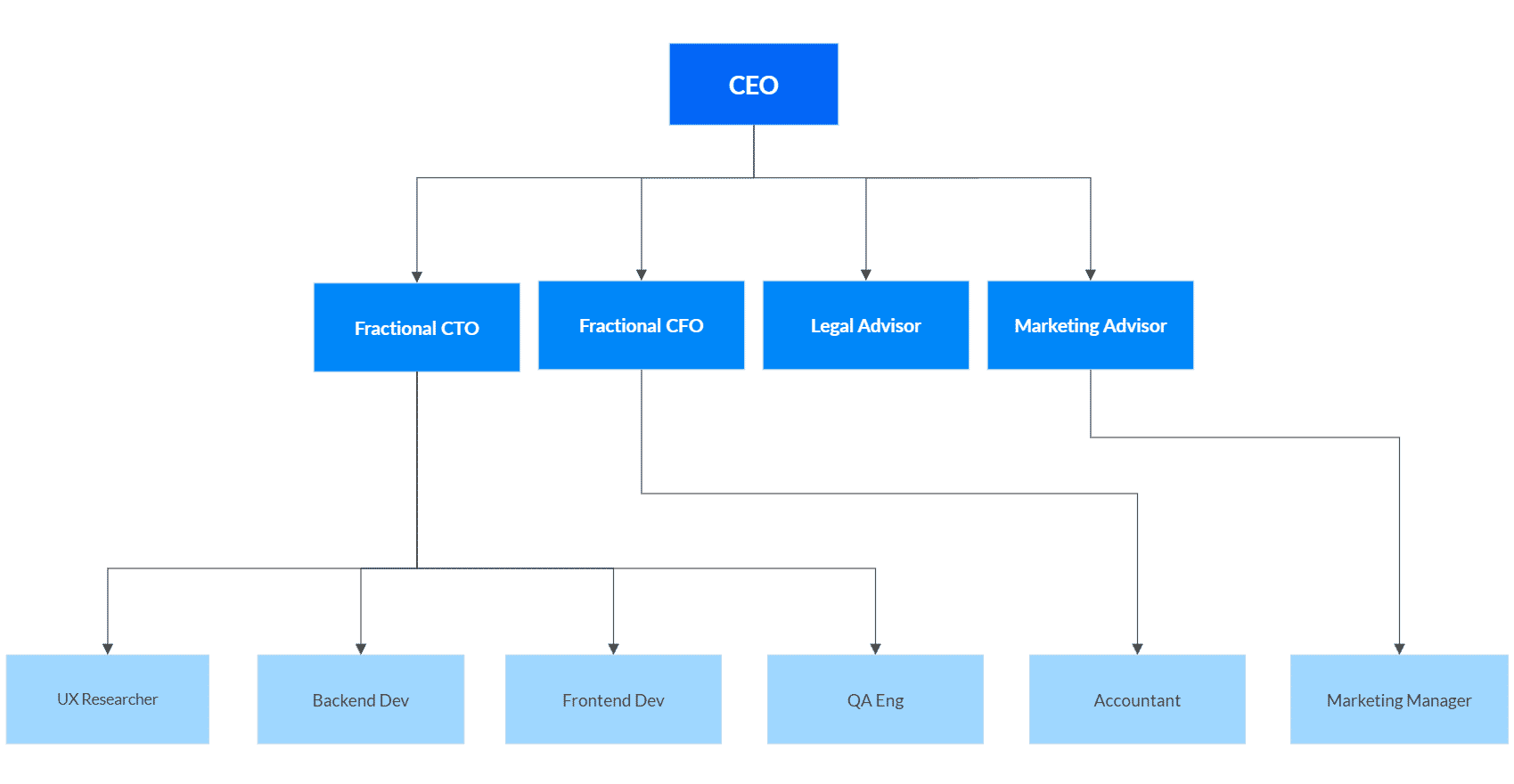 Fractional CTO Services
When embarking on a new venture, it is essential to determine feasibility, cost, competitive analysis, and defensibility for success. This is why fractional CTO services are generally the first dollars spent on a fresh idea. Experienced CTOs like Chief Technology Officers (CTOs) are the ones to make the magic happen. They can use their expertise to help decide if the project is viable and give advice on how it can be made better. With a fractional executive like a CTO, you can gain support from investors and build a functional demo within budget. An excellent experienced CTO knows precisely how to ensure your idea meets the success criteria.
Generally, a virtual CTO will work part time since the idea is still being tested. Hiring a sufficiently skilled engineering advisor full time is just not practical. It is wise to find someone who specializes in your stage of the company. A fractional executive who scales companies from $10M to $100M in revenue will not be better suited for the hyper-nimble development work required to pivot and toss out ideas while searching for product market fit. An agile approach is needed, and someone specializing in this work is essential. At MVP Engineer, we lean on open-source solutions and have a vast library of work to solve common problems, so we can build your unique value proposition fast, test it, and try again.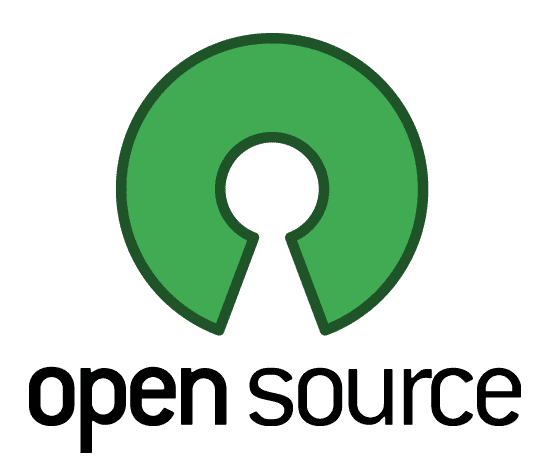 Your technology leader brings knowledge to understand how the latest technologies can be leveraged to build competitive advantages. The CTO role works closely with the executive team to help them make strategic decisions on technology projects and initiatives that will significantly impact the client's success. They also work closely with the product development team to ensure the products and services developed are perfectly tailored to meet customer needs. This unique combination of technical expertise, market research, and business acumen makes the fractional CTO service an invaluable asset for businesses looking to drive innovation and stay ahead of their competitors.
Feature Prioritization
When building an MVP, your fractional CTO can help ruthlessly prioritize product components, making sure your technology investment is best spent. What's in, what's out. This is based on the user's needs, the market conditions, and what's valuable enough to be paid for. These questions concern product decisions, which the fractional CTO has experience in. But it is also informed by what's feasible and technically defensible. What can we build at a given complexity to bring something novel and valuable but not incredibly costly? Here is where the scalability tradeoffs are made. The product will change significantly when 100x the size is. Build to get from here to 100x: no more. Walking this balance is the job of the interim CTO. Choosing the right technology for the task at hand is pivotal - your chief architect can make an informed decision. Many engineers will use technologies familiar to them to maintain high margins. However, that's why we have so much PHP spaghetti code on GitHub. It is vital to find someone who makes choices solely for their specific purpose and consistently trains on the latest and most robust tech stack.
Technical Scoping
Setting expectations for feature delivery is essential to ensure business goals are met. Knowing how much development dollars and time cost is key when planning fundraising, marketing outreach, and user research. It is essential to have the right technical team in place to achieve a successful product development outcome. This is where a half-time CTO comes in; with their technical expertise and experience working on dozens or hundreds of similar projects, they can help predict what could go wrong and set realistic outcomes. He can also write software design docs and system architecture for coding execution by the technical team. Going directly with an outsourced development shop often leads to unnecessary cycles of building new features, making it essential to consider the added value of having an interim CTO on board.
Technology Roadmap and Business Need Advising
Knowing how to place features into the Gantt chart to maximize impact takes time and effort. What comes first, and what are the dependencies of each task? The fractional CTO knows the business objectives and the details of the MVP buildout. By having a deep understanding of both, tradeoffs can be made. These tradeoffs are often difficult to quantify. Spend $1500 on Instagram ads before or after two sprints that will deliver a 15% improvement in ML accuracy. These two business goals are measured in different "currencies." Calculating the "exchange rate" between the currencies is challenging and dependent on deep experience in similar abstract calculations. Weighing cybersecurity risks is essential to the roadmap; depending on the industry, it can be best to delay the focus on robust security.

Hiring and Management
Hiring a chief technology officer for your startup is challenging. Not only do you need to find someone with technical expertise, but they must also be able to scale and shape the technology team and create a positive working culture for engineers with varied personalities. This is where the fractional CTO comes into play, covering everything from technology leadership, hiring, evaluating, and promoting technology leaders to managing delivery and augmenting the technical team with outsourced engineers.
The CTO's role is crucial in making tradeoffs for speed and quality regarding technology scalability. On the one hand, low quality will slow down long-term goals, while on the other hand, too much perfectionism can bring short-term delivery to a halt. The CTO must make the right call to move quickly to achieve speed and quality. With the right technical advisor, founders can achieve their vision of creating an innovative product that stands out from the competition.
Fractional CTO Rates
The current technology landscape has become much more competitive, and the demand for experienced CTOs is at an all-time high. Companies are actively seeking experienced CTOs to help them navigate the ever-evolving digital world and stay ahead of their competitors. Hiring a full time CTO can be expensive and often beyond the reach of smaller companies, which is where part time CTOs come in.
Part time CTOs offer companies technical leadership without committing to a full time salary. Rates for part time CTOs range from $150 to $600 per hour, making it cost-effective for companies looking for great value. Compared to the market value of software development at larger companies like Google, part time CTOs are ideal for those seeking experienced leadership on a budget.
Final Words
The success of a business need not be limited by its size. Even small companies can benefit from the insight and advice of an experienced CTO. Your technology product can reach its potential by finding one who meshes with your goals and style. At MVP Engineer, we focus on the impact of new technology. Every action must move the needle to gain a competitive advantage. Reach out to explore our mutual fit.